CFT Receives £1m Funding to Develop a Point-of-Care Acute Coronary Syndrome Diagnostic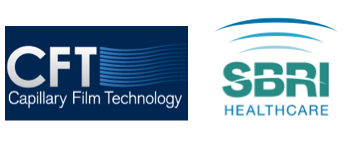 Capillary Film Technology Limited (CFT), a UK based technology and product development company for life sciences and clinical diagnostics, today announced it has received £1 million in funding through a Phase 2 Small Business Research Initiative for Healthcare (SBRI Healthcare) development contract. CFT will use the funding to work with partners to develop a prototype of its cost-effective and fully quantitative multiplexed point-of-care (POC) microfluidic testing technology to diagnose acute coronary syndrome. The prototype will then be clinically validated in hospitals around the UK in preparation for regulatory approval.
The phase 2 funding follows on from a successful £98K phase 1 SBRI Healthcare feasibility contract, which was awarded to CFT in April earlier this year to demonstrate the feasibility of CFT's micro capillary film in a POC setting in measuring heart attack biomarkers. The technology is based upon a low-cost microfluidic fluoropolymer film with unique optical transparency that delivers extremely sensitive measurements within 10 or more microcapillaries. This allows fully quantitative immunoassays against multiple biomarkers to be performed from a single sample. Panels of existing or emerging diagnostic biomarkers can therefore be measured using MCF technology at the point of care with performance matching that of laboratory assays. MCF technology provides a cost effective and both highly sensitive and fully quantitative option for diagnosing acute coronary syndrome (heart attack), resulting in reduced waiting times and improved treatment for patients.
Commenting on the funding, Dr Lee Smith, CEO at CFT, said: "In the UK and US, coronary heart disease is the leading cause of death. CFT was selected by SBRI to develop a test for use in NHS accident and emergency departments to diagnose myocardial infarction. Our next-generation lateral flow diagnostic testing technology has the potential to save the NHS up to £65 million per year by rapidly identifying those individuals who have a serious heart complaint whilst allowing those who have not suffered a heart attack to be rapidly and confidently discharged instead of being admitted. This phase 2 contract will be transformational for CFT. It validates the platform and will support us as we identify partners to co-develop this technology, which will improve the care of patients suffering from heart attacks."